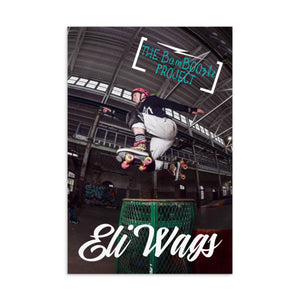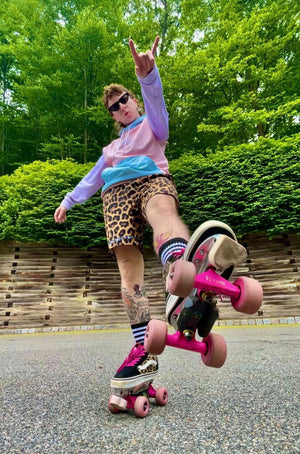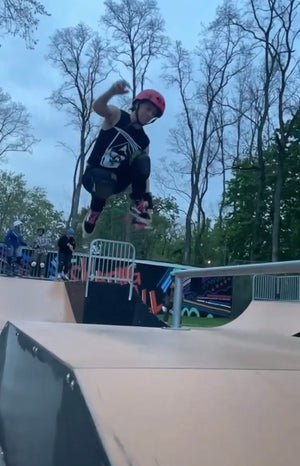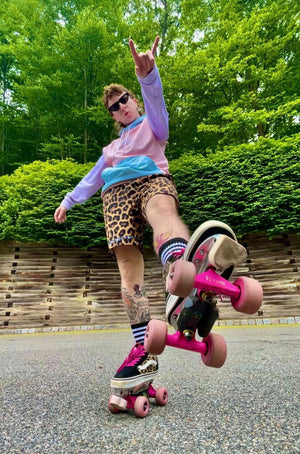 Eli Wagner - Quads
Name: Eli Wags

Tag: @sissymoth

Favorite trick: Quads: jumping over any obstacle I can find, or human being that's willing!
Blades: Acids all day

Where you skate out of: New Jersey, baby

What drives you to skate/ what gets you excited to skate: Skating with pals! Meeting new skate pals! I love seeing my friends, new and old, land some new tricks, or accomplish things they've been working on. It gets me pumped on my own skating.

Top skate goal: To keep building an inclusive skate community. Every time I go skate, my top priority is to make sure everyone feels included and has a safe place to come, escape, and have a good time doing what we're passionate about. To keep holding space for marginalized skaters.

If you could have any super power, what would it be? WEATHER CONTROL. Winters be rough for skating over here!

Favorite skater: God I have so many.. Afton Brooks (@skatebeeotch), Emily Childs (@rollerchicken_), Layla Q (@lady_blader), Grant Hazelton (@granthazelton), Marbie (@marbie.princess)

Favorite song to skate to: Honestly, throw on any Black Sabbath album and I'm set!